2x World Longboard Champion, Kelia Moniz reached the final of the 2014 World Longboard Championship in China yesterday and finished runner up to Australian surfer Chelsea Williams.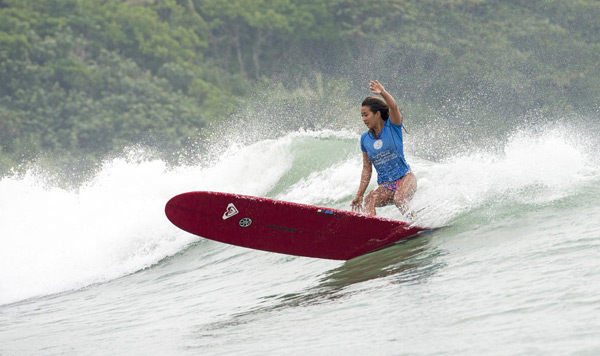 So close to clinching her 3rd world title, Kelia, aka Sister, was defeated by only 0.20 points. She scored the highest wave and highest total of the event (in Round 1).
We are so proud of her and we want to congratulate her for being so naturally graceful yet powerful on a longboard, and of course for finishing strong at the 2014 Women's Longboard Tour!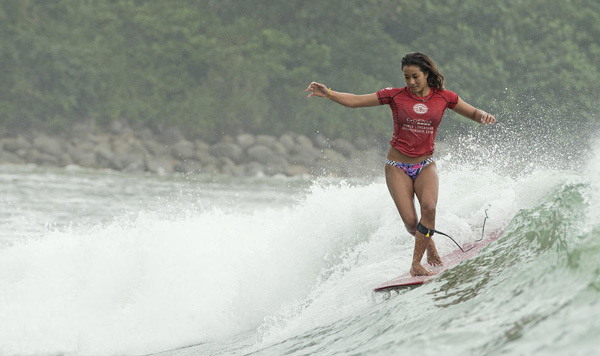 "If it wasn't me winning there's no one I'd rather see win than Chelsea (Williams)," Moniz said. "She's a great surfer, she scored a 9 in the final and deserved to win. I'm not too disappointed, it would have been nice to win again — Chelsea and I can just meet in the Final again next year."
Another big congrats to young Brazilian ROXY surfer Chloe Calmon, who took an excellent 3rd place finish at this year's event, improving from last year's 5th position. This is the first time that a Brazilian woman surfer reached the podium of a World Longboard Championship.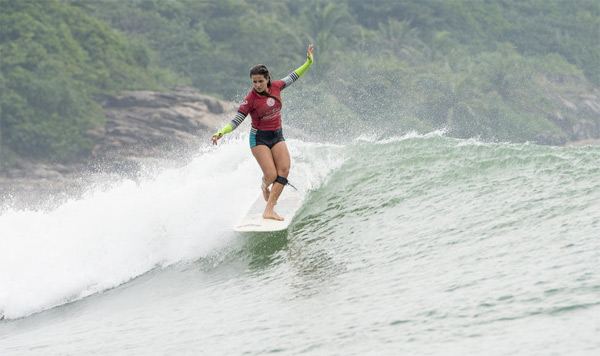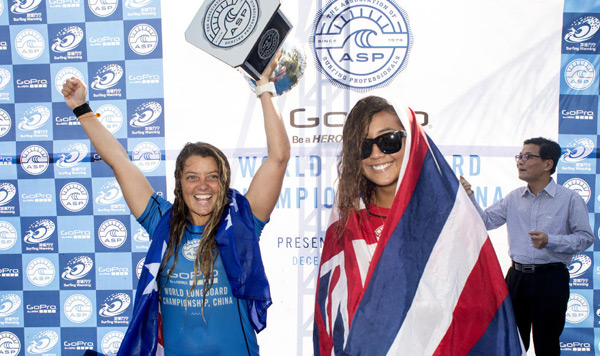 Follow Kelia on Facebook, Twitter, and Instagram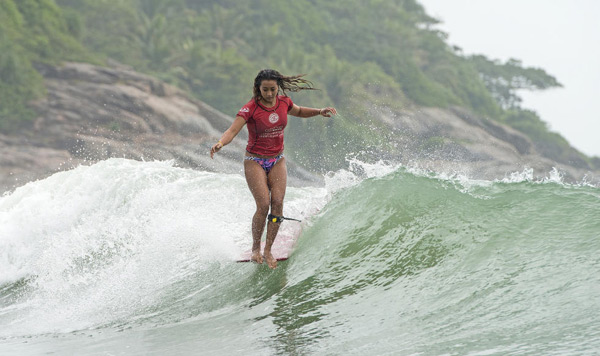 Photos: ASP