The first day of the #ROXYpro France announced a lay day so we sat down with team rider Chelsea Tuach to find out whats going through her mind entering the #ROXYpro wildcard at just 19 years old.
First of all, congratulations on qualifying for next years WSL and being awarded the wildcard for this years #ROXYpro France!!!
What's been the highlight of your year so far?
The highlight of my year was my WQS 6,000 win in Pantin. It was the last QS event for the year and I needed the win to qualify. Getting to the final was already a great accomplishment for me but to take the win in beautiful Spain felt incredible. I hope to take the knowledge and confidence of that win into my WCT events next year.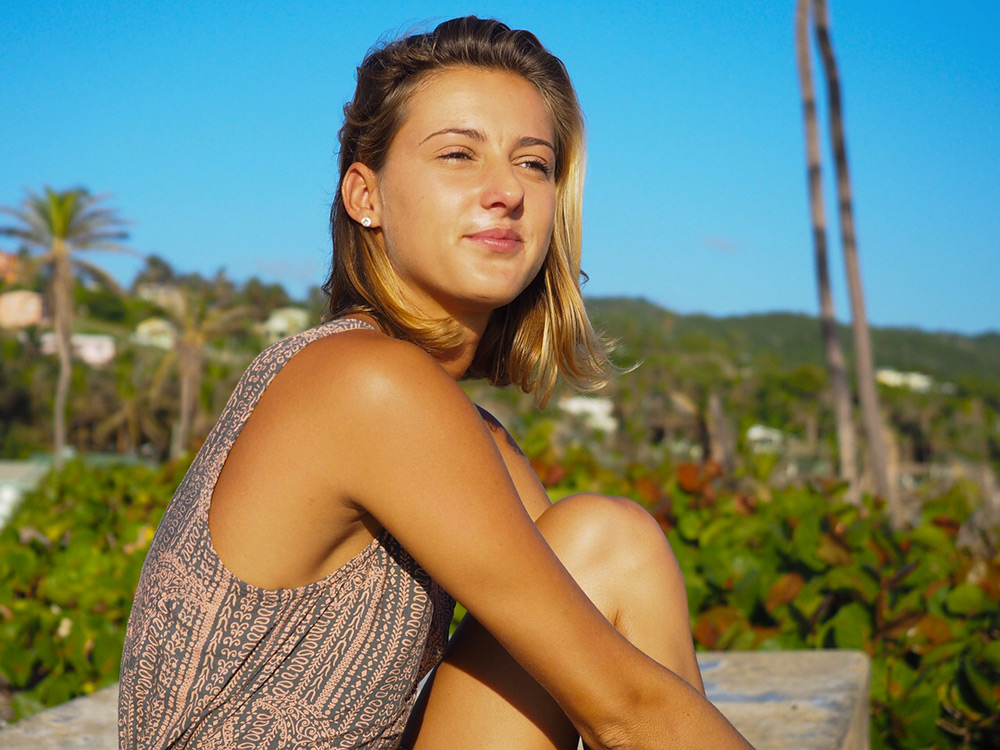 Tell us about surfing in your first WSL event this year as the US Open event wildcard.
Surfing in my first WCT at the US Open was a crazy experience. I was surfing against the top 17 girls in the world, in front of the biggest crowd I'd ever seen. I was definitely nervous going into the heat, the waves weren't giving us a lot of opportunity to perform but I hoped to find two good waves to showcase my surfing.
How is this opportunity to be the wildcard at the #ROXYpro France different to this years US Open?
I am really grateful to get another opportunity to surf as a wildcard at the ROXYpro France. I think the experience will help me a lot going into next years WCT events. Being my second event I think I'll be more prepared. At the US open I was still trying to take it all in, not sure how it would be in heats. This time around the waves will be much better, I'll have the knowledge from my first experience and I'll be more confident having the whole ROXY crew here supporting me.
Why is France such a favorite destination for World tour surfers?
France is a favourite for surfers because of the many great waves, the beach breaks are World class and very consistent. Its a beautiful place to visit especially in the Summer time. And no one ever complains about the food!
Tell us your favorite things to do in Hossegor? (except eating baguettes, chocolatines or croissants)
I love walking or riding a bike around Hossegor, the coastline is breathtaking and its fun to get lost in Town for the day. The trails make it so easy to get around and the temperature this time of year is perfect for walking.
Stay tuned for more #ROXYpro updates and exclusives here and by following us on Instagram,TwitterandFacebook