The first European event for the 2017 #ROXYfitness global tour kicked off with a bang on the shores of the Mediterranean Sea today. Thousands of girls eagerly laced-up alongside ROXY team riders, Justine Mauvin, Mainei Kinimaka and Olympian, Aimee Fuller for a morning of fitness fun to celebrate leading an active outdoor lifestyle.
The girls took the beach by storm and filled the morning with plenty of inspiring moments that compelled passers-by to applaud their efforts.
We've pulled together all the highlights from another incredible #ROXYfitness event, but this time in our favorite format, by the numbers! Scroll down for more.
6:00am - Sunrise on an exciting day ahead.
1320 - the number of girls that rolled out their towels to salute the sun.
32 deg (89 deg F) and sunny - AKA the perfect beach day in France.
300 Stand-up paddle boarders racing for top honours.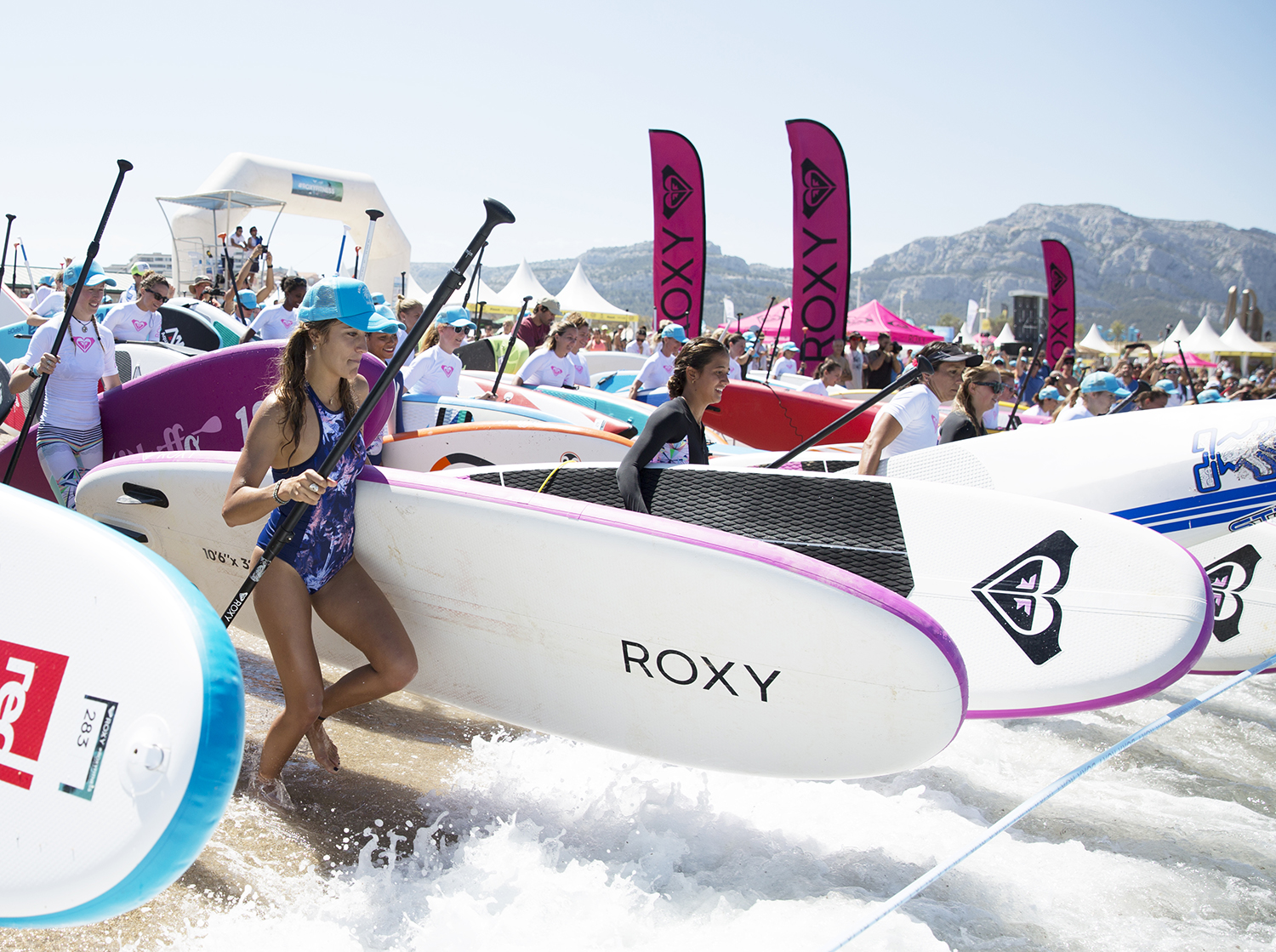 978 runners that tackled the 6km course along the picturesque coastline.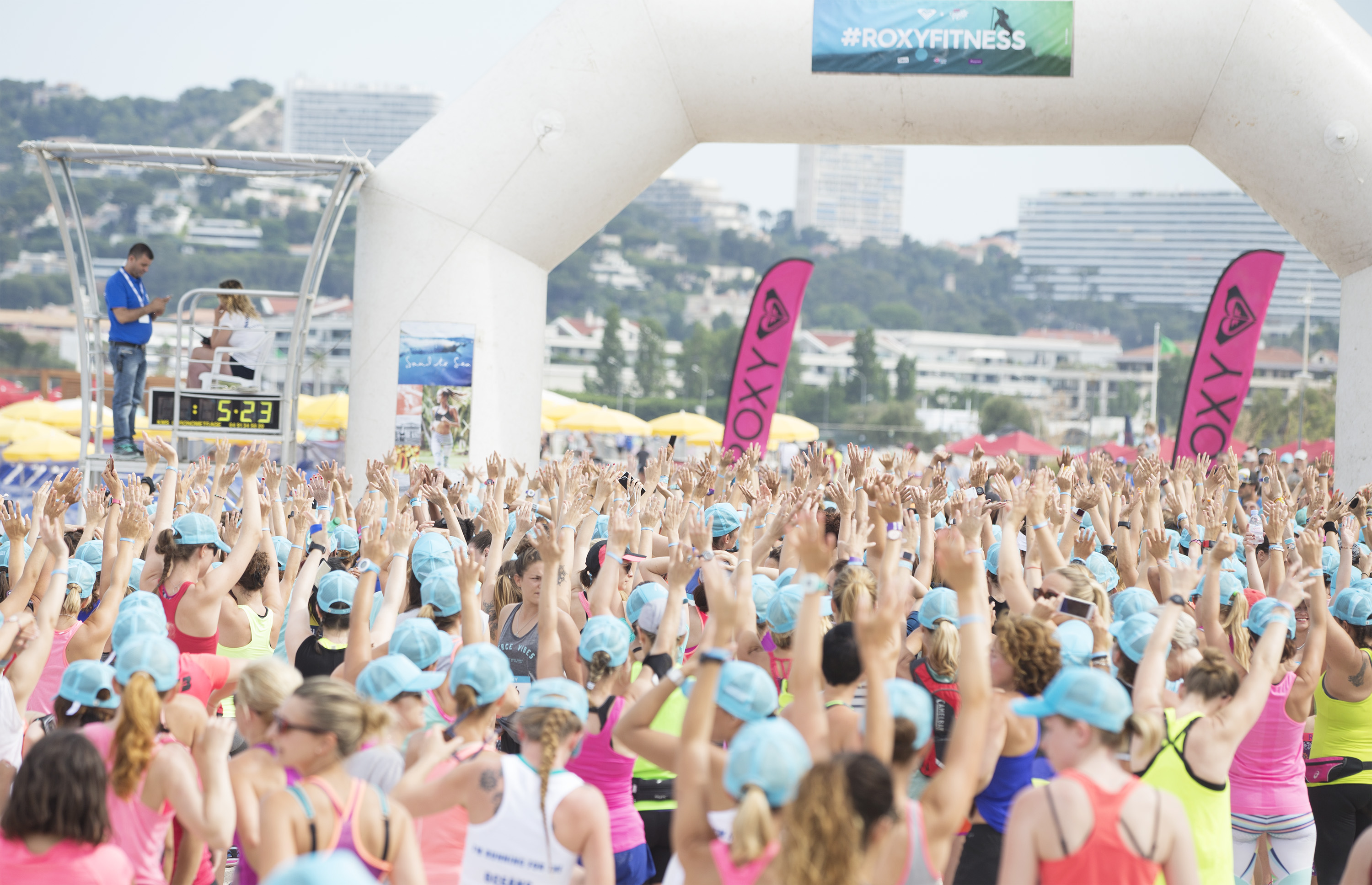 50 shades of the most mesmerising azure Mediterranean water.
Hundreds: the amount of tagged pics you have filtered through to the #ROXYfitness feed. See more here >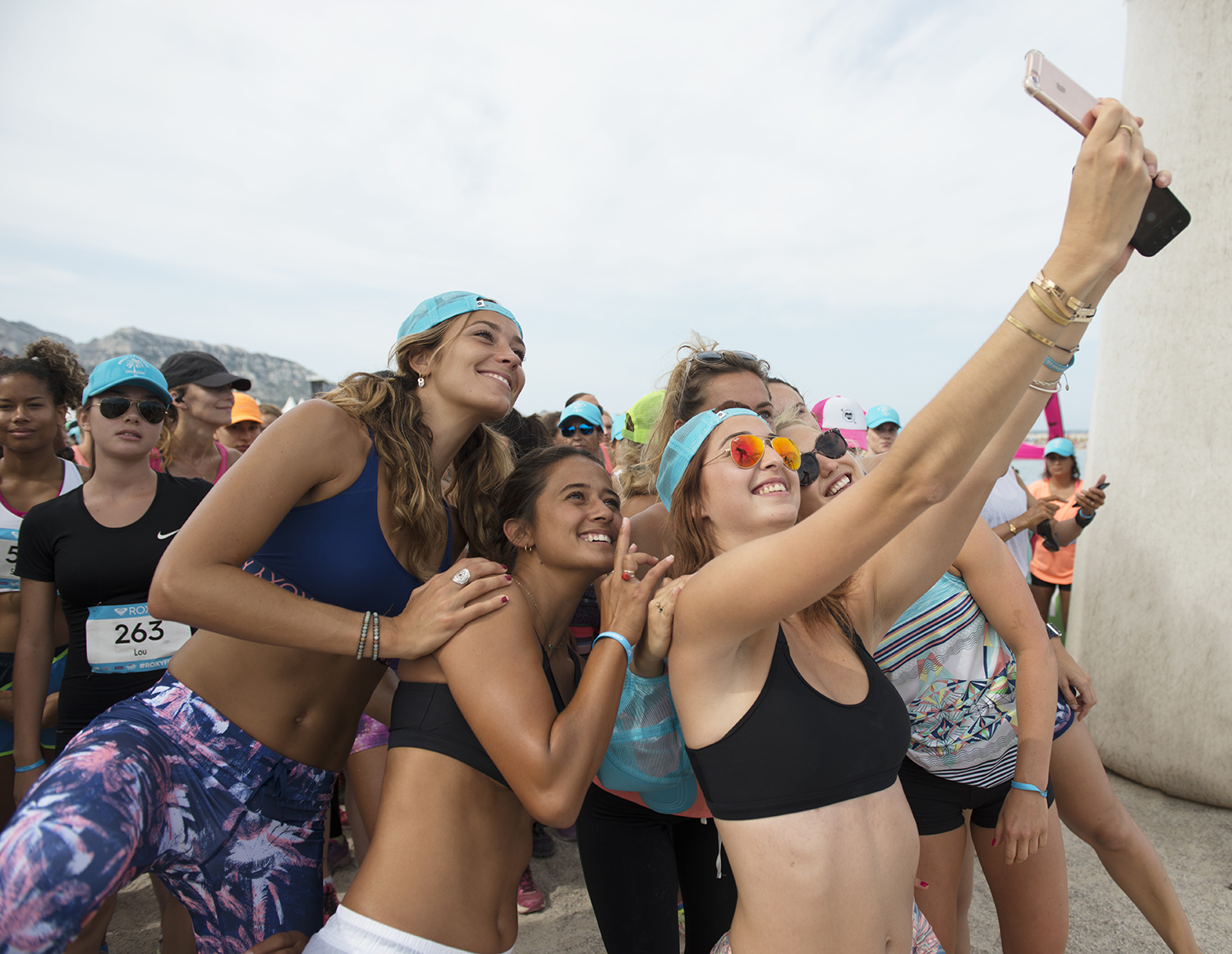 3 amazing ROXY athletes that kept the good vibes high, all day long.
15:08 - the lightening fast run time clocked by winner, Florence Reignier. Congratulations Florence!
Millions: the number of reasons you should sign up for a #ROXYfitness event near you >