Today we brought our global #RUNSUPYOGA global tour to Surf City, Huntington Beach. Over 1000 women joined us to celebrate living an active outdoor lifestyle and 25 years of ROXY. Hosted by World Champs Lisa Andersen and Stephanie Gilmore, #RUNSUPYOGA took over the beach where participants inspired each other to paddle, run and stretch under the Southern California sun.
The event began with a 1K stand-up paddle in perfect mellow swell conditions. Shortly after, participants laced up their trainers for a 5K run along the beach and down the iconic boardwalk.
The day wrapped up with a relaxing yoga session, guided by celebrity fitness trainer Elise Joan. With the sand as our studio, participants took some time out to stretch and reflect on another epic day sharing the #ROXYfitness stoke with over a thousand new friends.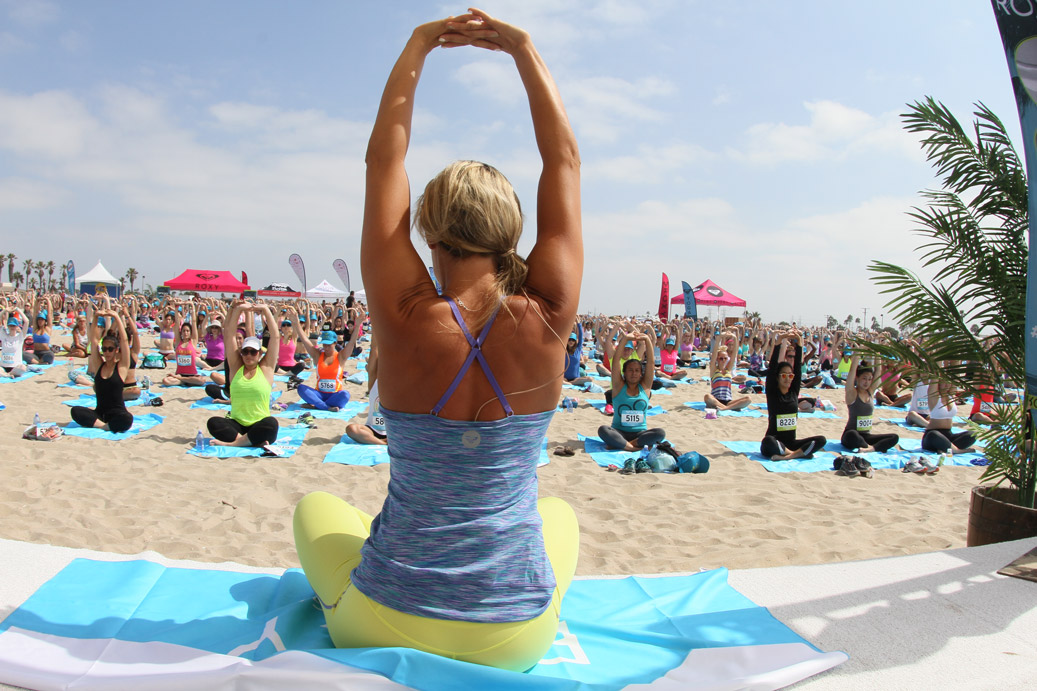 "Every morning you come down here by the water and there's so many girls exercising. It's the perfect place to have an event like this." said Gilmore. "#RUNSUPYOGA is about encouraging girls to challenge themselves physically and get out there in the surf, on land, doing yoga, being active and healthy and incorporating that into your daily life."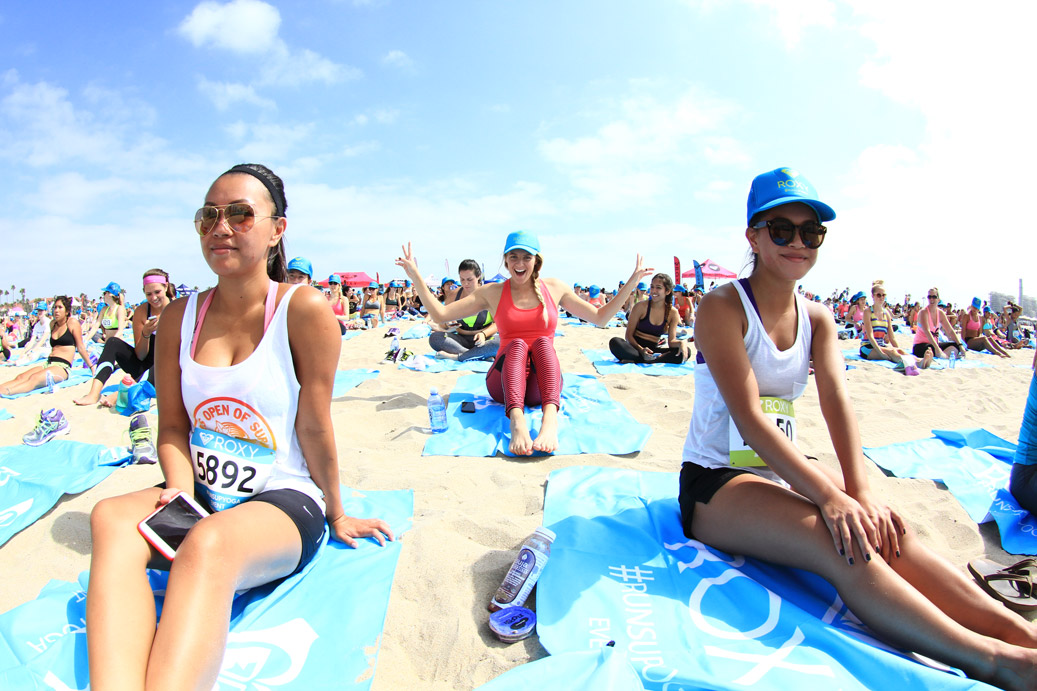 This is the 10th #RUNSUPYOGA event this year, following previous stops in Barcelona, Hawaii, England and Bali. In upcoming months, our #RUNSUPYOGA global tour will be heading to Holland, France and Australia.
Let us know in the comments below where you'd love to see the next #RUNSUPYOGA event.