Have you ever wondered what Stephanie Gilmore's go-to items are when she packs her bags for her French adventure at the #ROXYpro?
As her first event back on the circuit since April, we quizzed Steph on her favorite pieces that are a must for the barreling beach breaks of the Landes coast.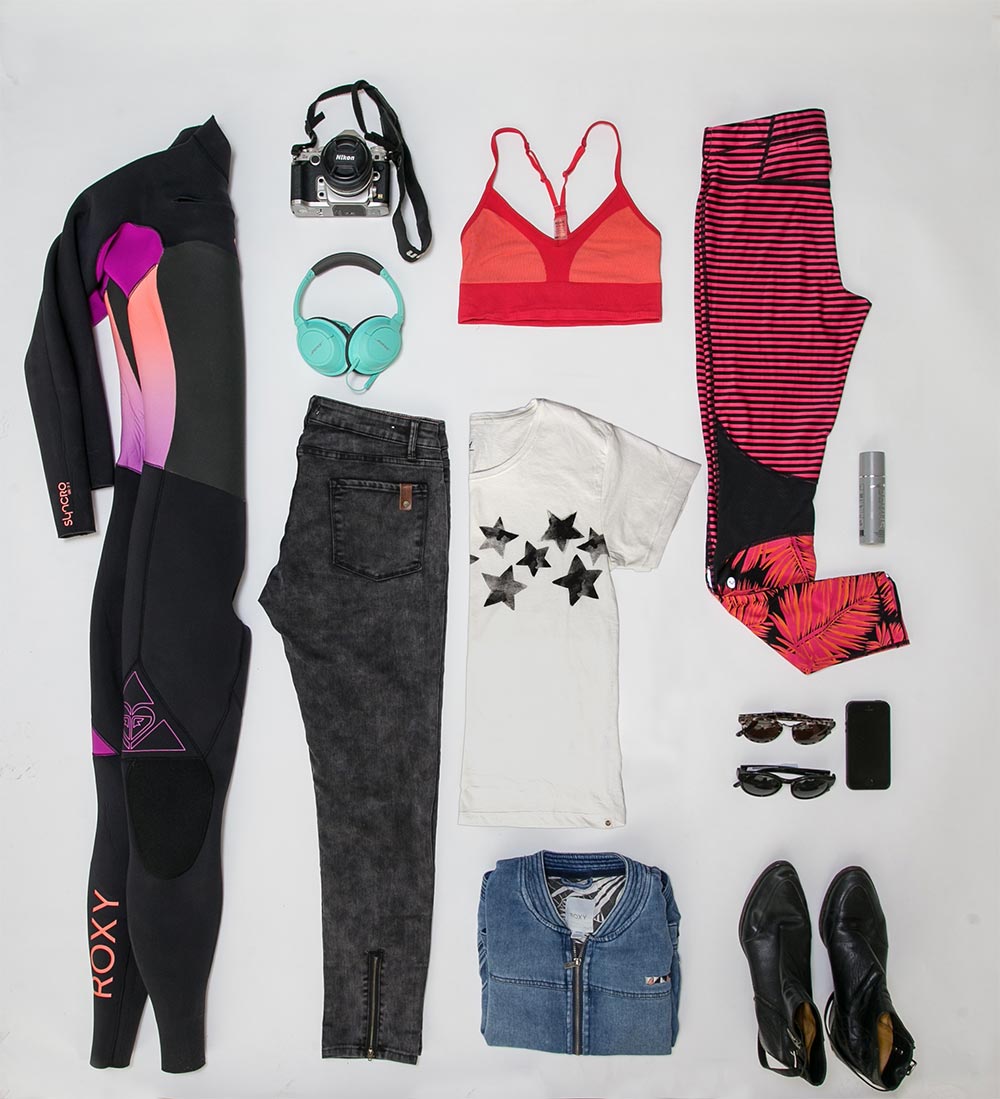 A good wetty definitely tops the list. With water temps currently hovering around 16-18 degrees C, staying toasty in the line-up is key.
Steph's Nikon rarely leaves her side. Ready to document her travels and catch inspiring moments.
Whether it's tuning out to focus before a heat or tuning in to her favorite playlist en route to the next destination, quality headphones are a must. (How fresh is the color!)
A great pair of jeans and a basic tee are a no brainer, they can mix and match back to almost anything and everything. #ROXYfitness gear.
A life spent in the sun and surf needs a sunscreen to match. Steph's sunscreen is as natural as they come and doubles as a tinted moisturiser.
Shady lady. Packing an extra pair of sunglasses is a genius travel tip, just in case one pair disappears along the way.
Staying connected wherever she goes with her iPhone.
The perfect black ankle boot for any outfit or occasion, perfectly matching Steph's rock-inspired, surf-chic day to day style.
Catch more of Steph's unique style and travel inspo on her Instagram,Twitter and Facebook as she heads into the final event of the 2015 tour, the Maui Pro, Hawaii.