Stephanie Gilmore, the Queen of Surf, has claimed her SEVENTH world title today in perfect conditions at Honolua Bay, Maui!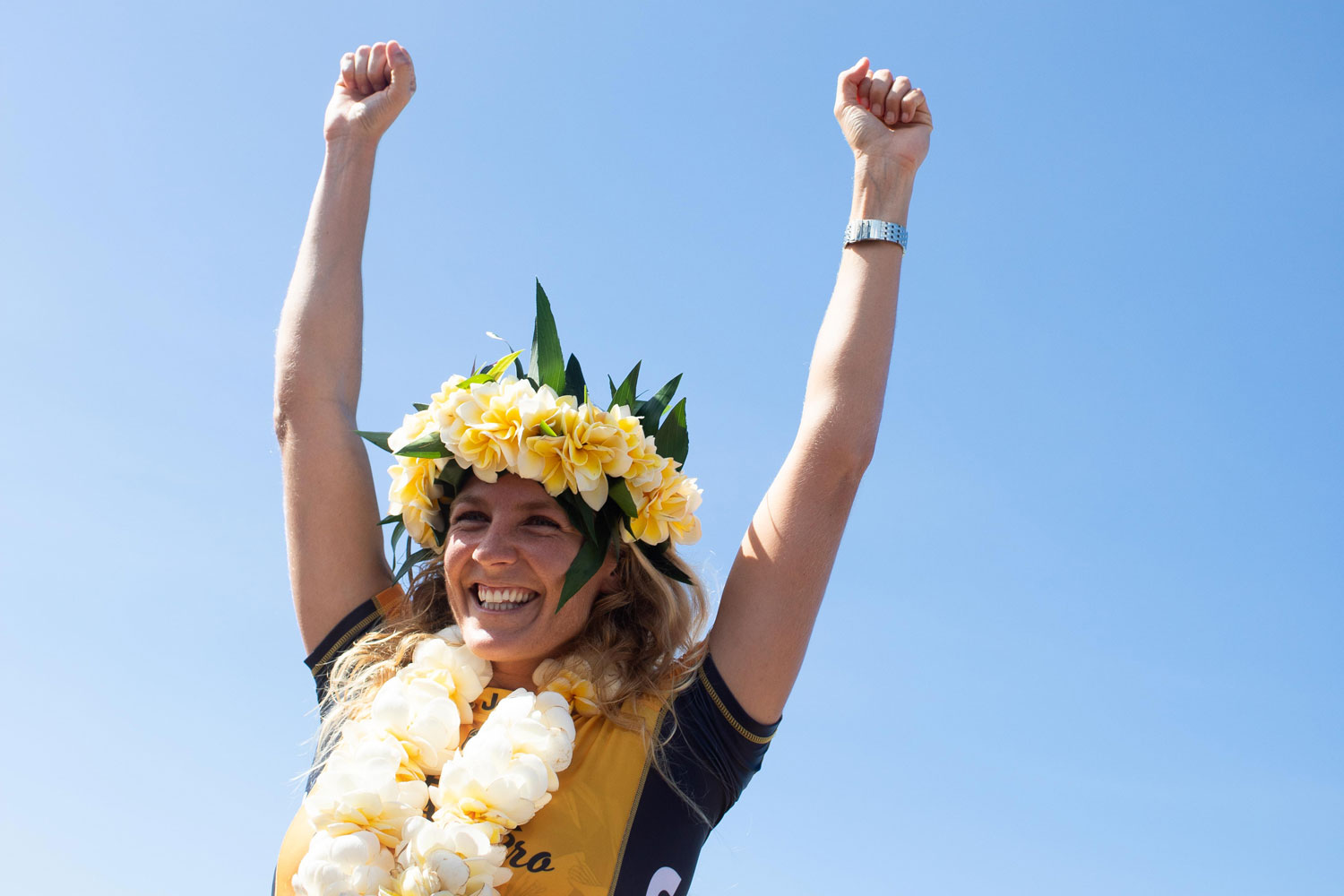 The win comes after a near perfect start to the event, with Steph confidently making her way through her round 1 heat with a total score of 16.16.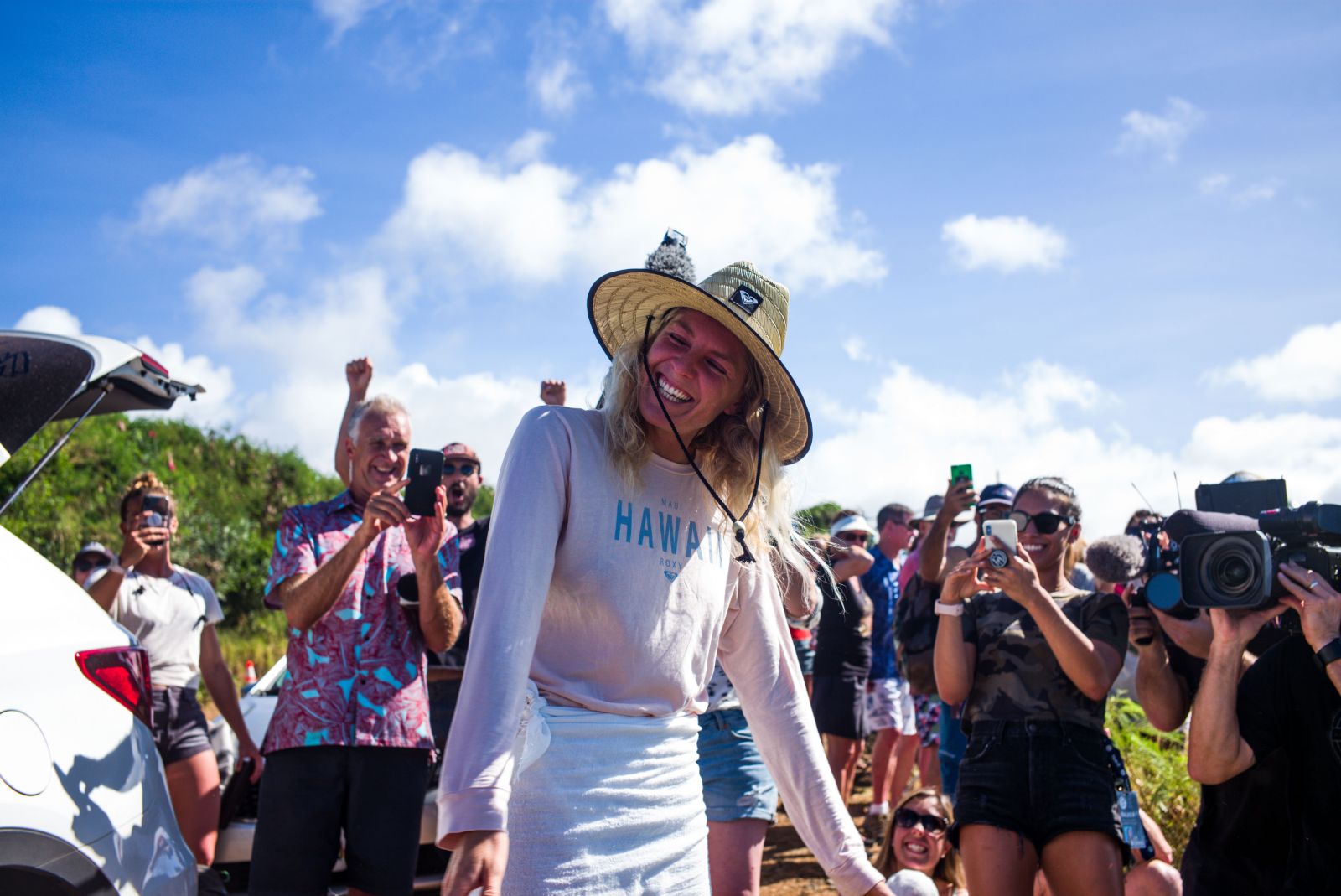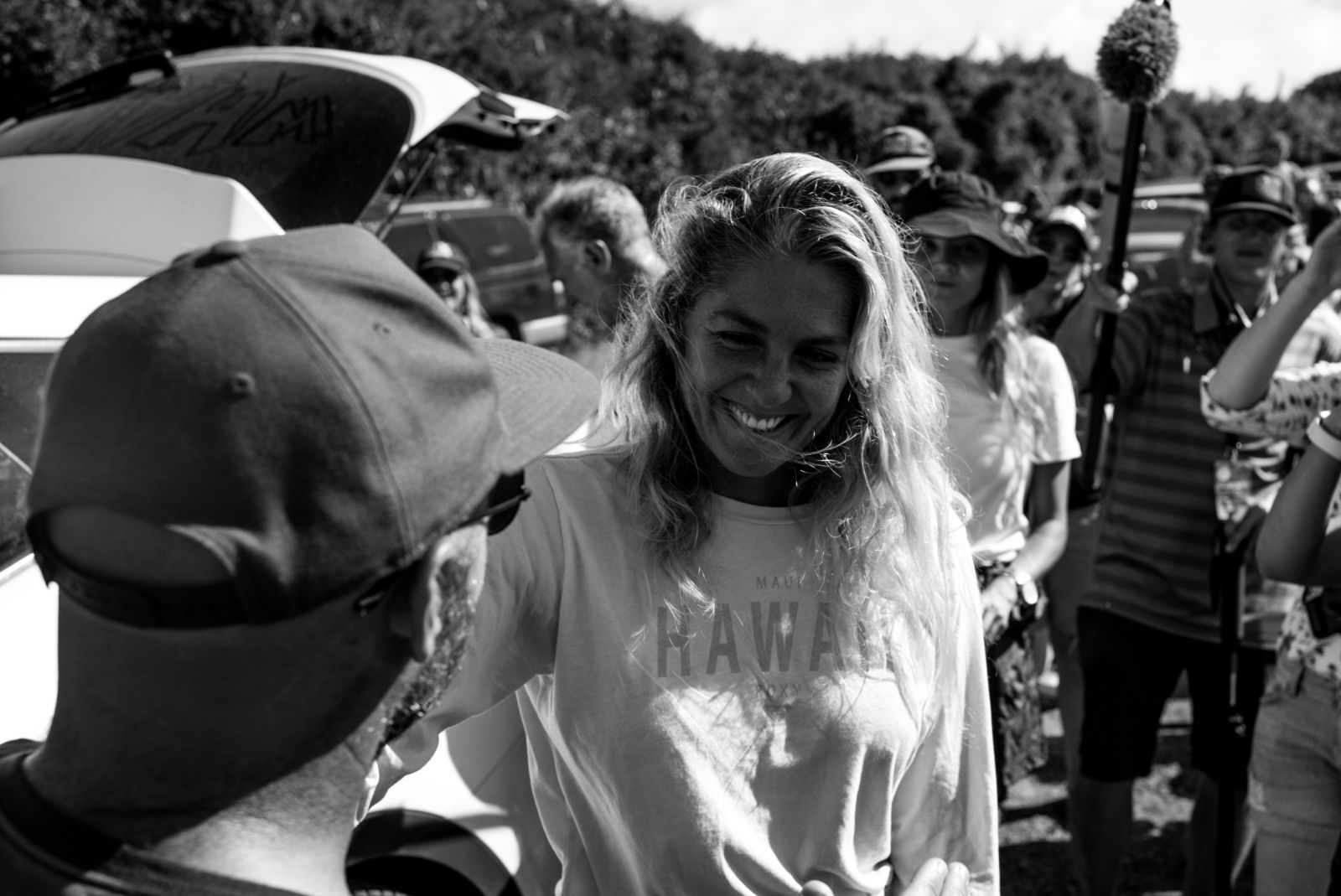 Coming into the final event of the 2018 WSL World Championship tour, Steph needed to either make her way to the Semi's or have fellow title race contender, Lakey Peterson, eliminated in the early rounds.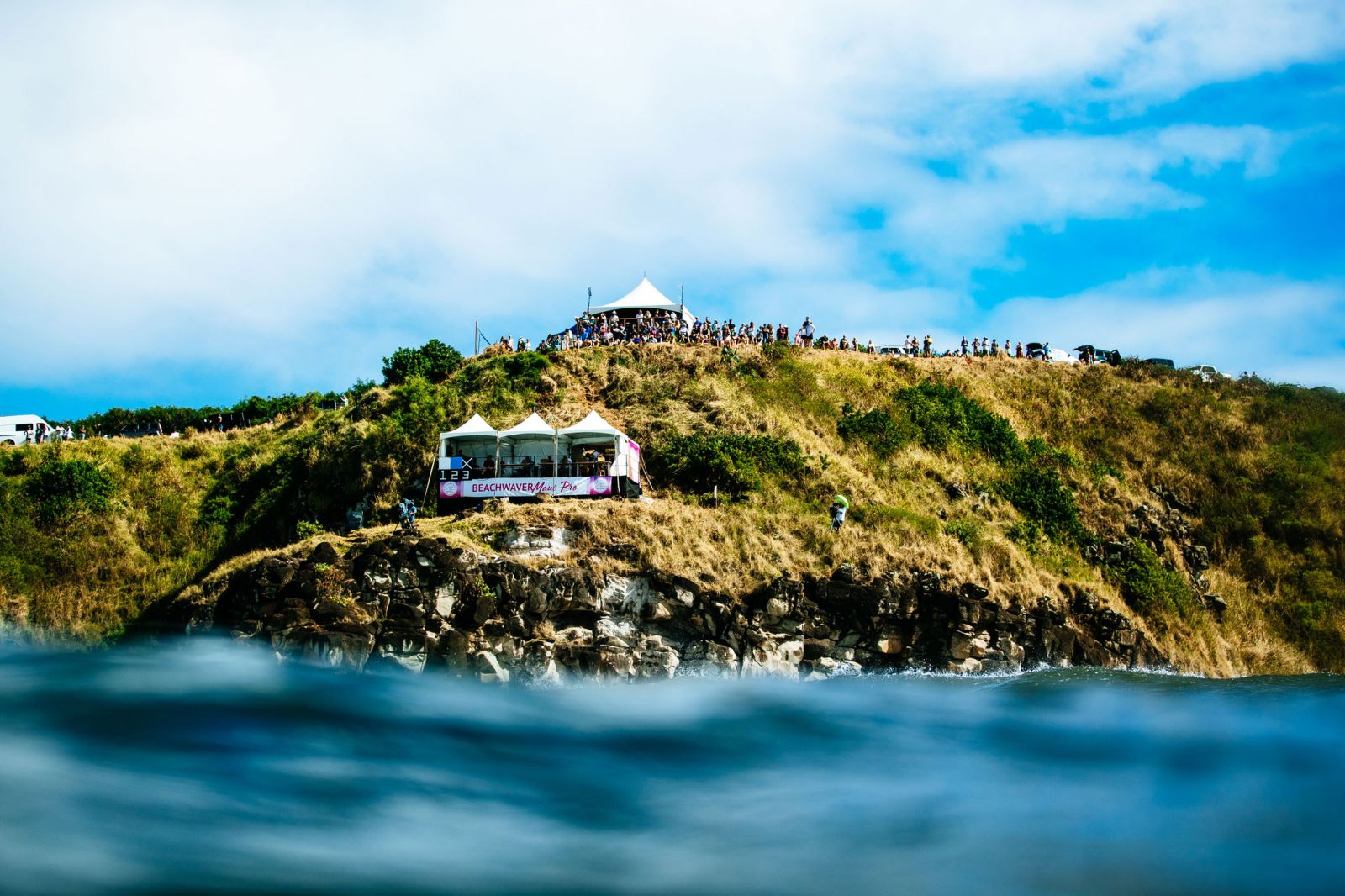 The latter became a reality when Lakey faced Hawaiian wildcard, Alana Blanchard in Round 2.
And as the clock counted down from 10, atop the cliffs with Molokai in the distance and hundreds of locals cheering her name, Stephanie Gilmore made history and has equaled the great Layne Beachley's long-standing record of 7 World titles.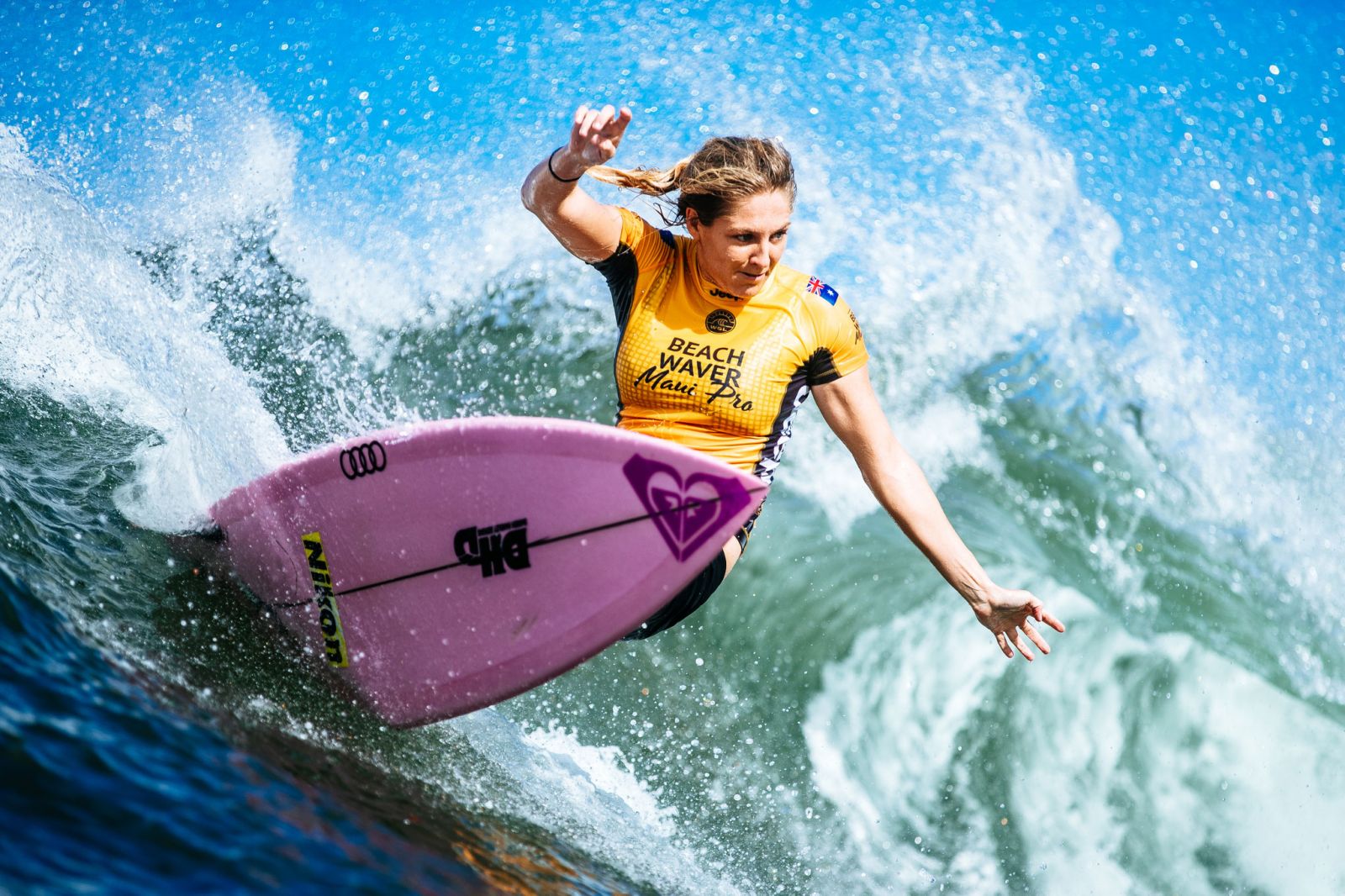 With tears streaming down her face and her closest friends offering hugs and congratulations, Steph was crowned with a fragrant Haku Lei, made of local plumeria.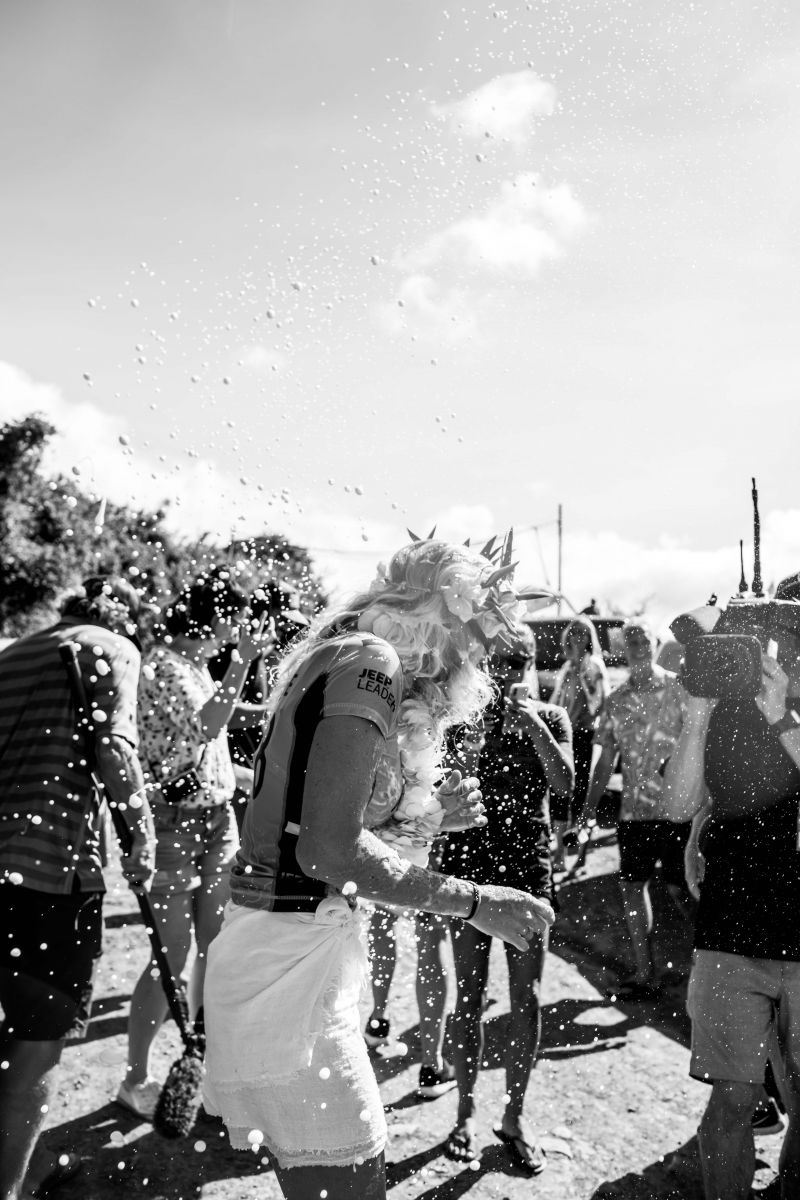 About Stephanie Gilmore
Seven world titles in thirty well-lived years, Stephanie Gilmore's reign burns brightly in the surf pantheon. Hailing from the sublime coast of northern New South Wales, Australia, she claimed her first world title in her rookie year, in 2007. She was 19. Her swooping carves off the top oozed style and panache. Her vibrant smile and flowing long blond hair lit up podiums as she clutched yet another first place trophy. Smart, thoughtful, and articulate, she elevated the profile of women's pro surfing to unprecedented heights. Stephanie is no ordinary world surf champion. In the water she rides a variety of wave craft, mining the history of surfboard design and revealing a prodigious versatility. One day she'll cross-step to the nose of a 1960s-era longboard, calling to mind those halcyon days when surfing was sheer hedonism. The next she'll don a contest jersey and go out and put on a clinic of lightning-fast maneuvers that give us glimpses of surfing's future. Out of the water Stephanie's insatiably curious. She likes to plug in her electrical guitar and make a whole lot of noise. She takes a keen interest in fashion. She delves into projects more akin to the art world than the athletic (in The Water Dancer she paired up with professional dancers to show the link between surfing and dancing). Most refreshingly, she asks questions. To hang out with Steph is have your self-esteem boosted several notches. Stephanie was awarded the Laureus World Sports Award in 2010, considered to be the most prestigious award in action sports worldwide. She won the ESPN ESPY for Best Female Action Sports Athlete in 2011 and 2013. But perhaps her greatest contribution to sport is the smashing of gender distinctions. Many regard her as "the most stylish surfer in the world, period."